Hypnosis
Hypnosis with Mary Phelan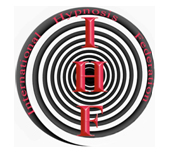 Registered Member of the International Hypnosis Federation
What is Hypnosis and how can it assist me?
Hypnosis has been in use for decades as a fast and easy way to change the subconscious programming that influences behavior and health. By bypassing the critical mind that has been pre-programmed with undesired ideas and habits, the state of hypnosis allows gentle overwriting of these limiting thoughts and ideas that hold you back.
Hypnosis is a natural state and one in which you are in many times a day (watching television, driving, listening to speeches, etc.). Why not use this to your advantage?
YOU CAN CHANGE YOUR LIFE AND HEALTH!
Some of the many things Hypnosis can help:
Stop Smoking – Self Image – Nervous Habits – Phobias – Physical Conditions – Allergies – Performance Issues – Stress – Addictions – Weight Loss – Insecurity – Insomnia – Anxiety – plus more!
Contact me today at
telepathictv@yahoo.com
or 703-860-2333 to discuss how we can use Hypnosis alone, or in combination with other techniques to assist you to live the life you choose!