Private Sessions
Mary Phelan's Holistic Detective Agency Private Sessions with Mary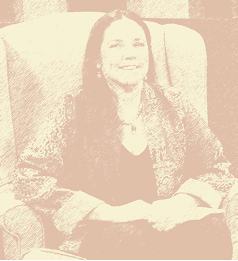 Spiritual Empowerment Coaching
EFT – Emotional Freedom Technique
Private Mentoring
Private Teaching
Intuitive Readings
Past Lives
Dream Interpretation
Quartz Crystal Bowl Reading
Seichim
Hypnosis
Mayan Astrology
To schedule an appointment, call 703-860-2333 or
email
telepathictv@yahoo.com.
Donation – 1 hour – $95 or 1 1/2 hour – $145
Cancellation fee of $50 if less than 24 hours notice
Sessions may consist of any of the following as time allows:
Spiritual Empowerment Coaching
We all have areas of our lives that we aren't seeing as clearly as other areas. Through intuition and techniques and insights that I have personally developed over years of experience, we will work together to clarify your goals, understand the relationships in your life and identify areas of limiting beliefs that block your creativity. Gaining clarity by uncovering your true self empowers you to live the life you truly choose.
Emotional Freedom Techniques (EFT)
I have Advanced Certification in Meridian Tapping Techniques (EFT) and have assisted many hundreds of people to make real, tangible and incredible changes in their lives. Using these advanced techniques, combined with my intuitive and psychic skills, profound shifts happen fast. Some of the many things EFT is good for, are releasing stress, anxiety, phobias, healing from relationships, guilt, shame, migraines, spiritual matters, self esteem and many, many others. EFT is a profound, easy and fast technique to clear emotional blockages that underlie all emotional and physical conditions.
Business and Spiritual Mentoring
Are feeling called to become more active in the consciousness movement? Are you looking for personal direction with your Holistic Business or on your Spiritual path? In these sessions, I will assist you to focus and define your objectives and offer advice on paths to take in starting and growing your spiritual work and developing your connection to spirit.
Private Teaching/Coaching
For those that are at the place in their spiritual development where they are ready for some one on one teaching and coaching, this session offers a customized curriculum and valuable mentoring time. Whether you are fine tuning your psychic gifts, learning the in's and out's of working with private clients, learning new spiritual skills or just simply prefer to have private instruction, these sessions are perfect for you. I will work with you to plan a series of sessions that will best assist you to reach your goals.
Intuitive Readings
In this session, we will explore past and present life patterns to reveal areas of your life that you may not be seeing. Guidance on decision-making, romance, your path of self discovery and insight into any specific questions you may have. Revelations and guidance come intuitively, through the cards, past lives, through messages from loved ones that have passed and from your Angels and Spirit Guides.
All readings are constructive, positive experiences reminding you of your divine purpose and pure intent. It is not about knowing your future, it is about creating it. This reading assists you to make informed, powerful decisions about your life and offers you insight into how to go about it.
Past Lives
Even though each lifetime is self contained and holds everything we require, unfinished business can be carried into the next life. These emotional imprints can create blocks in your current life, that once understood, can be easily released. Exploring your past lives can also allow you to discover gifts and talents you may not have been aware of. After a past life session, people have gone on to find documentation of their past self and continue to explore this 'other self'. In this session, I will share with you my vision of several of your past lives and assist you to translate the information and apply it to patterns in your current life.
Dream Interpretation
Our dreams are a language our Higher Selves use to speak to us with and are rich in guidance, wisdom and information. In the Dreamtime, we explore options, heal relationships, obtain psychic knowledge, understand our reality, communicate with loved ones on the other side as well as creating our waking realities (all things are first dreamed). Please reflect on the dream or dreams that you wish interpreted. You will spontaneously pick the most useful ones for you right now.
Quartz Crystal Bowl Reading/Attunement
I discovered this unique and powerful way of getting insight for people over 12 years ago and have been witness to many miracles since. While ringing the bowls on a person, I get certain information about them (talents, gifts, etc.), their journey through this life, past lives and insight into what is creating blocks in this life.
As your vibrational field is entrained to the higher frequency of the bowls, you will relax and enter a state of meditation and higher consciousness. I will see and feel areas of blockage and imbalance in your energy body and will assist you to bring these areas back into harmony. We will then discuss how my impressions apply to life issues. You will then have the opportunity to ask questions and we will then utilize the cards for delving deeper. During the session, we may hear from your spirit guides, loved ones on the "other" side or your Angels.
You may just receive the attunement and that is a 1/2 hour session.
Seichim
We all possess the energy to heal ourselves on all levels. Sometimes in our busy lives we forget this. Seichim is this force, this energy that we use to transform ourselves and to heal. It is an ancient method of energy healing that allows one to release the blocks that are preventing the healing from occurring. It brings to us a different and dynamic relationship with our physical, mental and spiritual selves. This is a 60 minute session.
Hypnosis
Hypnosis is an effective method of easily changing subconscious programming. Whether you would like to quit smoking, lose weight, raise your confidence, hypnosis can assist you to change limiting beliefs and heal yourself. I combine EFT (Emotional Freedom Techniques) to release the emotional causes so that far less hypnosis sessions are necessary.
Mayan Astrology
Mayan astrology is made up of 260 unique signatures. Each of these signatures carries with it an energy that is conducive to very specific things. To understand your Mayan tribe and tone gives much insight into what you came here to accomplish, to learn and brings understanding into current relationships. Please provide me with the birth dates of your self and anyone else that you would like to explore your relationship with.
Mary is available for private teachings and readings for individuals as well as groups.
© Mary Phelan, 2001 – 2013